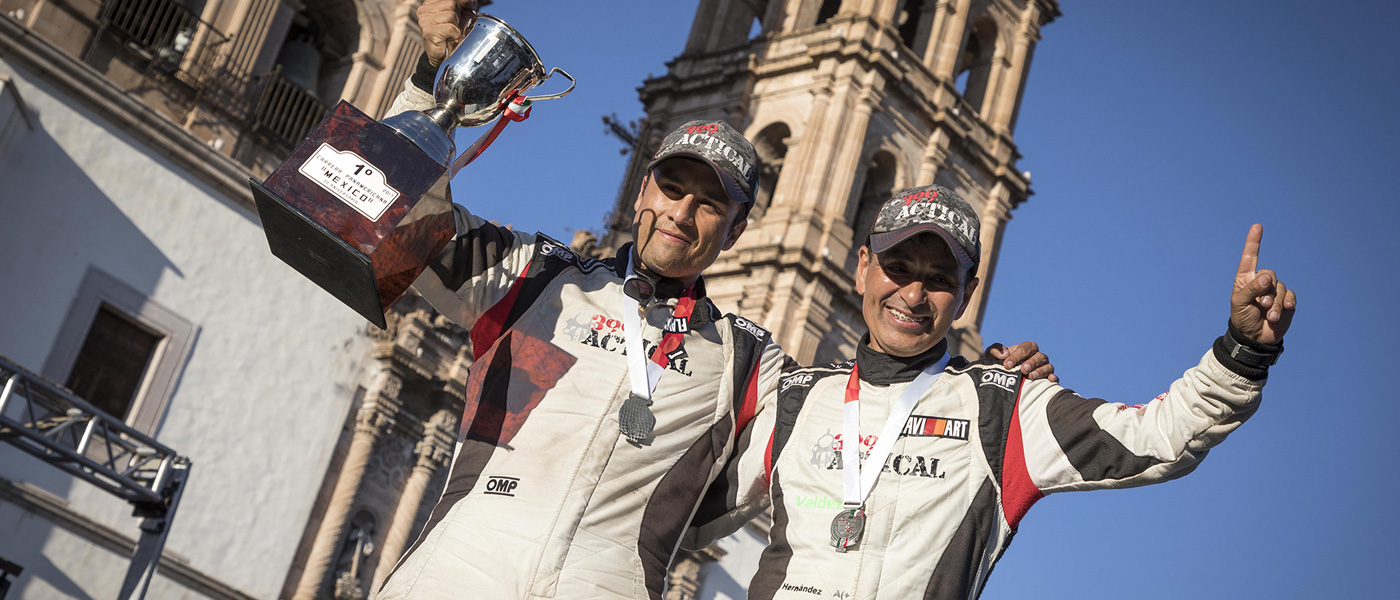 The Route for No. 31 Edition from its Modern Era
The organizing committee of La Carrera Panamericana officially announces  2018 Route for its XXXI edition of this iconic competition for Mexico and the world that will take place from October 12 to 18 of this year.
The starting point will be the beautiful city of Oaxaca where he returns after 3 years and where all the fans of this emblematic state will undoubtedly live again the emotion and tradition of this mythical competition
On Thursday, October 12 during the morning, the qualifying stage will take place and at night around 7:00 p.m. the ceremonial start will take place. The following day will continue with all the planned itinerary:
 2018 Route
12 Oct. Oaxaca Oaxaca
13 Oct. Oaxaca Ciudad de México
14 Oct. Ciudad de México Morelia
15 Oct. Morelia Querétaro
16 Oct. Querétaro San Luis Potosí
17 Oct. San Luis Potosí Zacatecas
18 Oct. Zacatecas Durango
"We have one more year where we will all be witnesses of La Carrera Panamericana with its great history with the strength of its tradition and the endless list of attractions that we can visit. We want to deeply thank Mr. Alejandro Murat Hinojosa, Governor of the State of Oaxaca, for all his support for us to return to this wonderful entity, "commented Eduardo León, Honorary President of La Carrera Panamericana.
"We thank, of course, all government authorities, our sponsors and competitors for all their support, enthusiasm and willingness to make this fair, the most popular and classic Mexican classic car event through sport tourism and what better than during the celebration of our Edition No. 31 of its Modern Era ", concluded Eduardo León.
Check our website as soon as we upload the maps by stages of our Route 2018
About La Carrera Panamericana
The Pan-American Race has been the most important and longest road rally-type automobile event in the world. It has been compared as a mixture with the Mile Miglia, the Targa Florio of Italy and the Grand Prix of Tripoli. Pilots from all over the world compete together for 7 intense days traveling more than 3,000 km in very adverse conditions. Its history is divided into two stages, the old or original that took place from 1950 to 1954 and the modern one, which has been organized since 1988 until this date.
Follow us:
https://www.facebook.com/lacarrerapanamericana
https://twitter.com/panaoficial/
https://www.youtube.com/user/CarreraPanamericana1
https://instagram.com/LaCarreraPanamericana/
For more information:
Ana García
Coordinadora de Medios
press@lacarrerapanamericana.com.mx
55 5418 – 4261