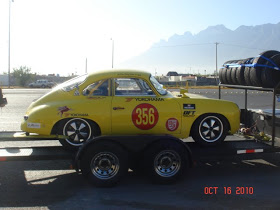 With the aim of supporting the racing teams that reside in foreign countries, the Organizing committee of The Carrera Panamericana, has created a list of providers suggested, with whom you could connect directly to be able to realize the logistics and paperwork transfer and importing your car.
Mexican laws state that there are two ways to enter a car in national territory and for each of the options there are different requirements.


This list does not represent any responsibility for
La Carrera Panamericana
. You, as competitors, are free to select the supplier you consider suitable for transcontinental transportation.